There are numerous catering options available to guests. In house dining is sometimes available by prior arrangement – barbecued lamb is a speciality but other menus are available. For outside catering of dinners and breakfasts we recommend:
For more informal occasions guests may want to have ready prepared meals delivered. This may be a good option for the night of arrival.
Ready prepared food is available from Heather – www.moriartys.ie/heather/
There are a number of excellent restaurants in the area including two within easy walking distance and these are some of our favourites:
Subject of a 20 million euro refurbishment the Dunloe re opened in April 2018 and now features a restaurant with spectacular views of the Gap. Even if you do not dine there it is worth a visit for the beautiful gardens and the lobby with its Harry Potteresque multi storey library.

Tel: +353 664 4111
Web: www.thedunloe.com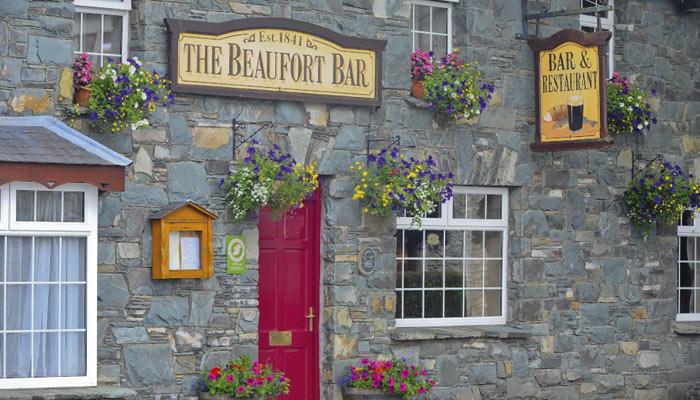 This bar, our next door neighbour, was established in 1840 and reputedly serves the best pint of Guinness in Kerry. They opened a restaurant in 1999 which has proved extremely popular . It offers an excellent selection of local dishes including beef, lamb and fish and vegetarian options. It usually has two sittings at seven and nine during busy times It is less than 5 minutes walk from the house. Closed Sunday and Monday.

Tel: +353 66 644 4149
Web: www.beaufortbar.com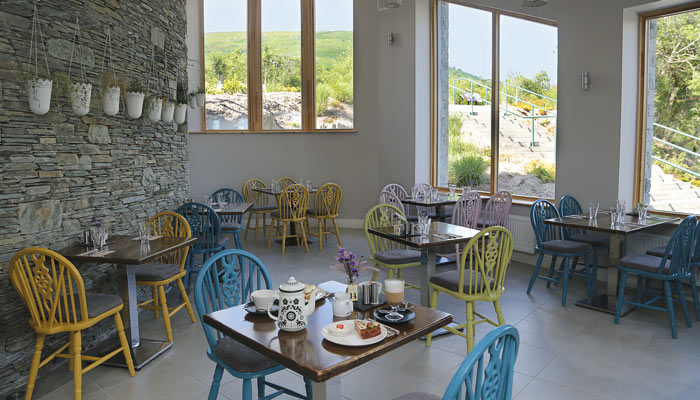 5 minutes drive. Turn left out of the drive and keep going straight until you reach it on the right at the mouth of the Gap of Dunloe. Friendly family run restaurant specialising in locally sourced ingredients. Open during the day & evenings with options of pre-prepared food delivered to house. Does an excellent Sunday Brunch.

Tel: +353 64 664 4144
Web: www.moriartys.ie/heather/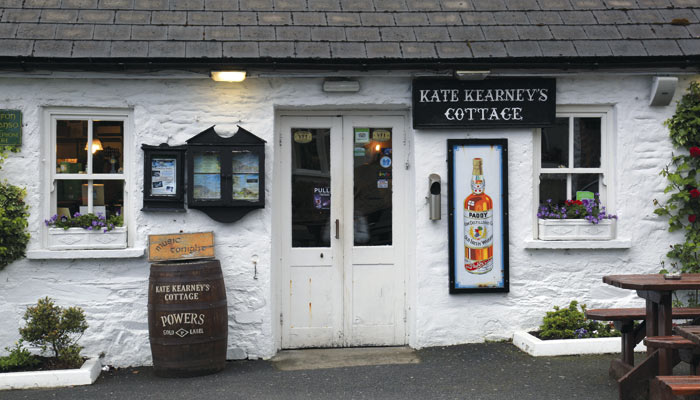 A small friendly family run restaurant at the mouth of the Gap of Dunloe. Kate Kearney was a legendary beauty who a 150 years ago served poteen – illegally brewed from potatoes – to visitors to the Gap.
Tel: +353 64 664 4146
Web: www.katekearneyscottage.com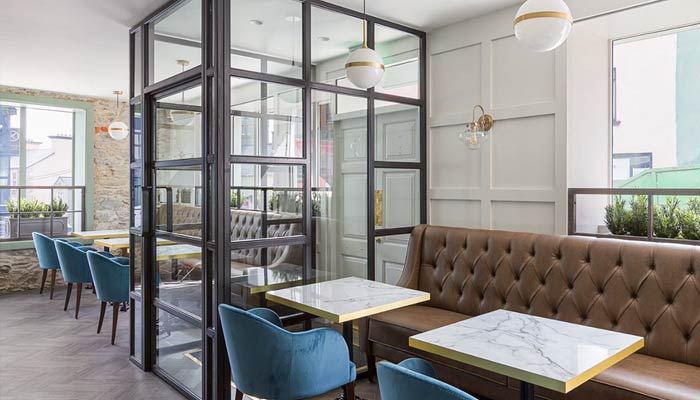 Recently opened in Killorglin Kingdom 1795 offers some of the most sophisticated and delicious food in Ireland in relaxed  surroundings with charming and attentive service.
Highly recommended.
Tel: +353 66 979 6527
Web: www.kingdom1795.com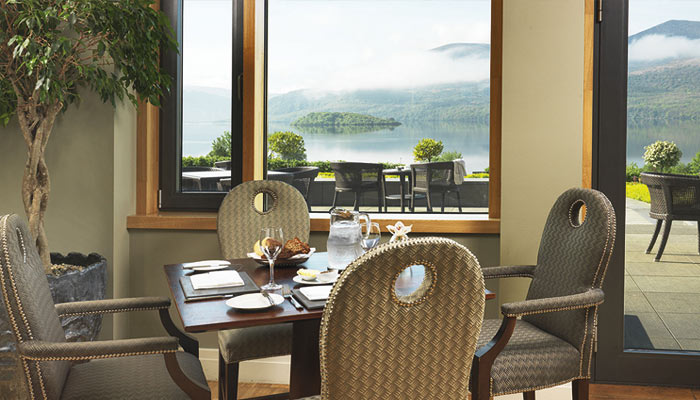 Considered by some critics to be a building aesthetically better suited to a Swiss mountain resort than the Kerry landscape the monolithic Hotel Europe offers a bistro open seven days a week serving decent food. Not the least of its attractions are an excellent view of the lake with outside seating in fine weather.
Tel: +353 64 667 1300
Web: www.theeurope.com